Glass Clip (Holder)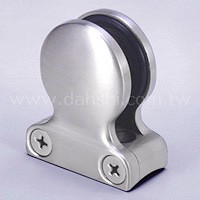 inquire now
Drop Shape Glass Clamp ( SS:2023A)
SS:2023A
Accurate, beautiful outlook, easy to install glass clamp designed by Dah Shi based on your needs. Lost wax casting, cold forging, metal sheet forming, punching, welding, bending are availible with one-stop production line.
Features
Easily install.
Nice appearance.
Safe.
Product ownership

Branded product: Yes.
Buyer's label offered: Yes.

Sample purchase: Yes.
Specification
Item No.
A
B
C
D
E
SS:0023A
Flat
13mm
50.8mm
Dia. 5.5mm
22mm
SS:1523A
Dia. 38.1mm
13mm
50.8mm
Dia. 5.5mm
22mm
SS:2023A
Dia. 50.8mm
13mm
50.8mm
Dia. 5.5mm
22mm
SS:2523A
Dia. 63.5mm
13mm
50.8mm
Dia. 5.5mm
22mm
SS:33723A
Dia. 33.7mm
13mm
50.8mm
Dia. 5.5mm
22mm
SS:42423A
Dia. 42.4mm
13mm
50.8mm
Dia. 5.5mm
22mm
SS:48323A
Dia. 48.3mm
13mm
50.8mm
Dia. 5.5mm
22mm
Order Information
Minimum Order:100 pieces
FOB:Keelung, Taiwan

Send an Inquiry